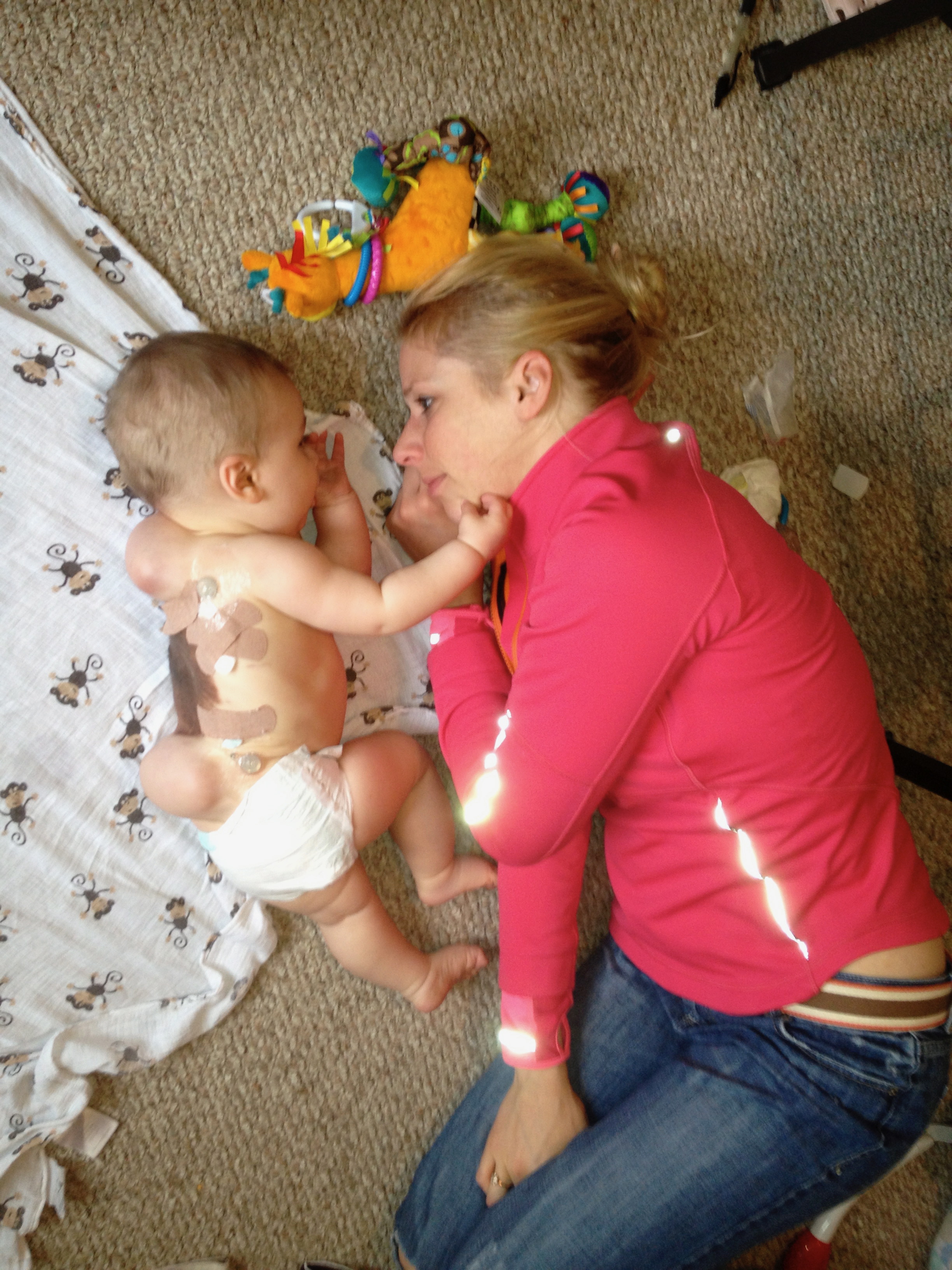 Life is filled with hills
embrace the hill
Life is filled with "hills:" seemingly insurmountable obstacles that catch us by surprise, lay waste to our resolve, threaten our hope and leave us feeling weak and powerless. That's what it felt like the night that our son, Jack was born. He was born with a congenital birth defect, a giant melanocytes nevus. Undetected by ultrasound, we were shocked to learn there was something wrong with our son.
At 8 weeks old he had an MRI and then a few months later his first surgery. Over the next few months we went through the nerve wracking process of tissue expansion. Shortly after his second surgery Jack developed a staph infection and was hospitalized for five days, before he underwent another small surgery.
I knew that the only way to get through it was to "Embrace the Hill," just as I had done in my running. I knew that if I could just embrace the difficulty and move forward, we would be OK.
"Embrace the Hill" is about leaning in. It's about fighting through the most difficult circumstances looking to find the opportunity. So we leaned into it. We embraced it. The difficulty became our new normal and we found joy there. And just like when you're running up a hill you get to the top. You breath. And you're stronger for the journey.
That's what "Embracing the Hill" is all about. As with anything that seems impossible often times, when you lean into it—when you learn to embrace it— you gain the power to conquer it.
Now Jack is a healthy and happy boy, but we want to give back to families like ours that are facing one of life's biggest challenges. Putting my favorite running mantras onto t-shirts proved to be a the perfect way to give back to the hospital that gave us so much: a healthy son. Which is why 10% of all proceeds go directly to the Children's Hospital at Dartmouth-Hitchcock, the hospital where Jack received care. Since 2013 we've been able to donate over $25,000 to the Children's Hospital at Dartmouth-Hitchcock.
"Embrace the Hill" is about more than just learning to love the run: it's running for something—for someone. By wearing this inspirational apparel you're not only showing you love to run, but you're also showing you care.
Thank you for helping make a difference!
Share your pics on social and tag #embracethehill